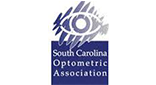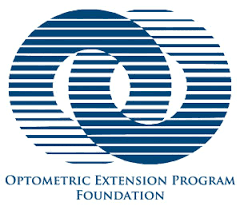 Greenville Optometrist & Eye Care
Getting the right prescription for your eyeglasses or contact lenses is an important part of good eye care. But seeing clearly is just one part of your overall eye health. It's important to have regular eye exams with an optometrist whether or not you wear eyeglasses or contacts, and even if your vision is sharp.
The eye doctors at Hopkins Eye Center believe in looking at the big picture when it comes to your eye health, so we take the time to get to know you, your eye care history and your vision needs.
Schedule An Appointment to Meet Your Eye Doctors in Greenville SC
Doctors Rosalie Lee-Hopkins and Joe Hopkins know that getting the right prescription involves balancing several factors, including clear eyesight, visual efficiency and your ability to process visual information seamlessly. Whether you need a routine eye examination, an eyeglasses fitting or treatment for eye disease (such as glaucoma or macular degeneration) or eye surgery (such as LASIK or cataract surgery), our optometrists will provide you with the best care, advice, options and follow up.
Dr. Joe Hopkins is a Primary Care Optometrist who specializes in Glaucoma care, Low Vision Rehabilitation, and specialty contact lens fittings (ie Reshaping Lenses that allow you to see without prescription). He has been practicing in the Upstate since 2000, and sees patients of all ages. Dr. Joe graduated with...
Dr. Rose is a Board Certified Primary Care and Developmental Optometrist, and has been practicing in the Upstate since 2000. In addition to general optometry, she focuses on Pediatric and Developmental vision-care, and specializes in Vision Development and Rehabilitation. She sees pediatric and adult patients, including those with special needs...
Great experience – worth traveling for!
Kathleen R.
I really appreciated the health care I received from Dr. Rose, considering the shape that my eyes were in, when I saw her a month ago. I had an eye inflammation which required numerous visits, and she made the time to give me the care I needed to have better health. I never felt like I was an inconvenience, and she was willing to work around my schedule to take care of me. I am very impressed with her expertise and would recommend this practice to my friends and family. -Barbara S.
The exam was thorough & all steps were well explained. The staff was friendly and very helpful. I never felt rushed through the frame selection process. The ladies assisted with frame selection and were very mindful of budget and style considerations. Excellent Experience! -Danielle W.
I always know what to expect when I go to Hopkins Eye Center: professional treatment and a positive experience. As a long-time vision therapy patient, I would recommend Hopkins Eye Center to anyone needing optometric or visual developmental services. -Daniel Thomas
Keep up the great service! Everything went very smoothly. They were able to explain in detail that I could understand exactly what the issues were and the best options available. -Bradley M.
Love this office! Having some toys for the little ones is a big help when I have to bring the kids with me. Great staff. Great service. -Kristen S.
Highly recommended! They are welcoming and professional. Becoming a new patient, getting an appointment and having an exam were simple…like it should be! Thank you, Hopkins Eye. -Trey Haning
Dr. Joe was very professional, comprehensive and efficient. Thanks! -Jennifer T.


.


We Carry Many Top Designer Eyewear Brands

With so many different styles to choose from, getting the right look for your face and your lifestyle can be overwhelming.
Hopkins Eye Center is proud to support and participate in Special Olympics Opening Eyes eye care events. Click here to see photos!
Why do I Need Regular Eye Exam?
While most people schedule regular check-ups with doctors and dentists, many are not aware of the importance of an annual visit to the eye doctor. Regular eye exams can be the key to the early detection and treatment of emerging vision problems, eye diseases, and a number of other health issues. When you come to a Greenville optometrist for an eye exam, you will receive comprehensive service designed to find and correct any vision or eye issue. Don't take good vision for granted, schedule an appointment today!
Our Eye Doctors in Greenville, SC Specialize in Vision Therapy & Vision Rehabilitation
Hopkins Eye Center specializes in Vision Therapy and Vision Rehabilitation. The office was established in 2003 to serve Greenville, South Carolina and surrounding areas.
Schedule an appointment with our optometrists today to see how we can help you get the best prescription for your eyes.
New Cutting Edge Technology
The retina is a window to view your brain and your health! Watch this fascinating video to learn about all of the potential diseases we can diagnose and monitor with our Optomap Retinal Exam, the most advanced diagnostic technology available.